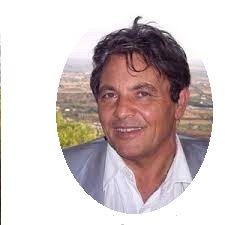 Girardi Lo Russo, Director, Accademie di Belle Arti di Roma, Rome, Italy
Gerardo Lo Russo, graduated from the sculpture department of the FAZZINI Academy of Fine Arts in Rome. He began his work in 1963 and his works were exhibited in Rome, Paris and Zurich. In 1972, his prints and sculptures were so outstanding that he won four solo exhibitions in Rome, Florence and Venice, and galleries in Geneva. In 1975, he founded the first private print school in Italy, specializing in the research and dissemination of printmaking, and at the time, including Paul Picasso's dozens of internationally renowned artists, to create prints for artists. His school became a sacred place for the creation of nearly 400 artists' prints between 1975 and 1984. During this period, many universities in the United States invited him to do lectures at the Academy of Fine Arts. He has published many books related to printmaking and is a famous print artist in Italy. His works are imaginative, imaginative, and individualized artistic language, forming interaction and communication with the audience. His copperplate paintings were held at the National Gallery of Italy, where he served as Dean of the Academy of Fine Arts in Rome and won the National Medals of Italy, France and Russia.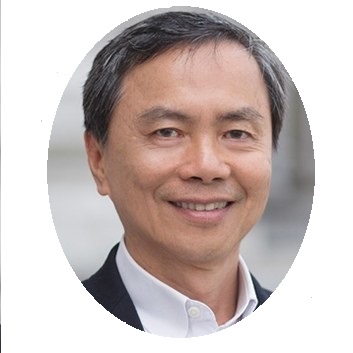 Hsieh Fu Hua, Chairman, National Gallery Singapore
Mr. Hsieh Fu Hua serves on the boards of a number of non-profit and business organizations. He chairs the National University of Singapore, the National University Health System, and the National Gallery Singapore, and is a board member of MOH Holdings Pte Ltd. He is currently also a member of the National Research Foundation's Research, Innovation and Enterprise Council. He is active in the social sector and founded BinjaiTree, a privately-run charity that is keenly engaged in mental health, the arts and social services. He co-founded Caregivers Alliance Ltd, Resilience Collective Ltd, Shared Services for Charities and Tri-Sector Associates. He was President of the National Council of Social Service from August 2012 to July 2018. In business, Mr. Hsieh is the Chairman of ACR Capital Holdings Pte Ltd and adviser to the PrimePartners Group, which he co-founded. He is a board director of GIC Private Limited and Grab Holdings Inc. Mr. Hsieh started his career in merchant banking and capital markets in 1974 when he joined Morgan Grenfell Asia Holdings upon graduation, eventually rising to head the organization. He subsequently served as Group Managing Director of BNP Prime Peregrine Group Hong Kong, CEO of Singapore Exchange, President of Temasek Holdings, Chairman of Tiger Airways Holdings and Chairman of United Overseas Bank.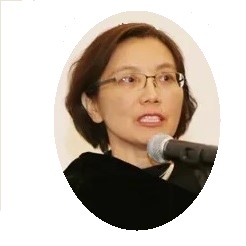 Hsingyuan Tsao, Deputy Director, Qinghai Museum
Professor Hsingyuan Tsao is an accomplished sculptor and painter in her own right. She received her Bachelor's and Master's Degree from the Central Academy of Fine Art and completed her Doctorate at Stanford University in California in 1996. She has taught and lectured throughout China, Canada and the United States, teaching Art History at the University of Hawaii and also at the University of British Columbia. In addition to her duties at the Qinghai Museum, he also serves as Director of the Zhu Naizheng Art Research Center in Beijing. Her more recent work includes:
"Inheriting the Northwest: My Land and My People Series Oil Painting Invitation Exhibition", October 2010, Art Museum of Xi'an Academy of Fine Arts; "Outside the Great Wall: My Land and My People Series Oil Painting Invitation Exhibition", May 2011, Art Museum of Lu Xun Academy of Fine Arts; "Humanistic Jiangnan: My Land and My People Series Oil Painting Invitation Exhibition", November 2011, Zhejiang Art Museum; "Dingxin South China: My Land and My People Series Oil Painting Invitation Exhibition", January 2012, Guangdong Art Museum; "Black and White Things: Zhu Naizheng's Art Thinking and Behavior Research Exhibition", December 2012, Central Academy of Fine Arts Art Museum, Lu Xun Academy of Fine Arts Art Museum, Xiamen China Children's Art Museum; "Fengyu Southwest: My Land and My People Series Oil Painting Invitation Exhibition", June 2013, Guangxi Art Museum; "Re-painting: A Game of Contemporary Art Dilemma", July 2016, White Box Art Museum.