Breaking News
Summer Beach Competitions
Please join us in congratulating the winners of our Summer Beaches Art Competition Our seiries of Summer Beach Competition concluded recently. .A range of international artists competed for prizes and the honor of having their art displayed in our Online Exhibit. Our Juror of Awards for the competition was Professor Gerardo Lo Russo who serves as the Chairman of the Rome Academy of Fine Arts. You can view the art and the Top 40 Artists on our Gallery Page. Please join us in congratulating them on thier success, skill and artistry.
See the full Online Exhibit here.
Sunset on the Beach by Andres Gonzalez
Award of Excellence
Autumn Hillside
Upcoming 'Autumn Ecstasy' Art Competitions ! Show We will soon begin accepting entries for our 'Autumn Ecstasy' art competitions. Entries will open on or about August 15, 2021. We will provide further information shortly, so check back often!
Learn more.

Visionary events
Future projects that need your support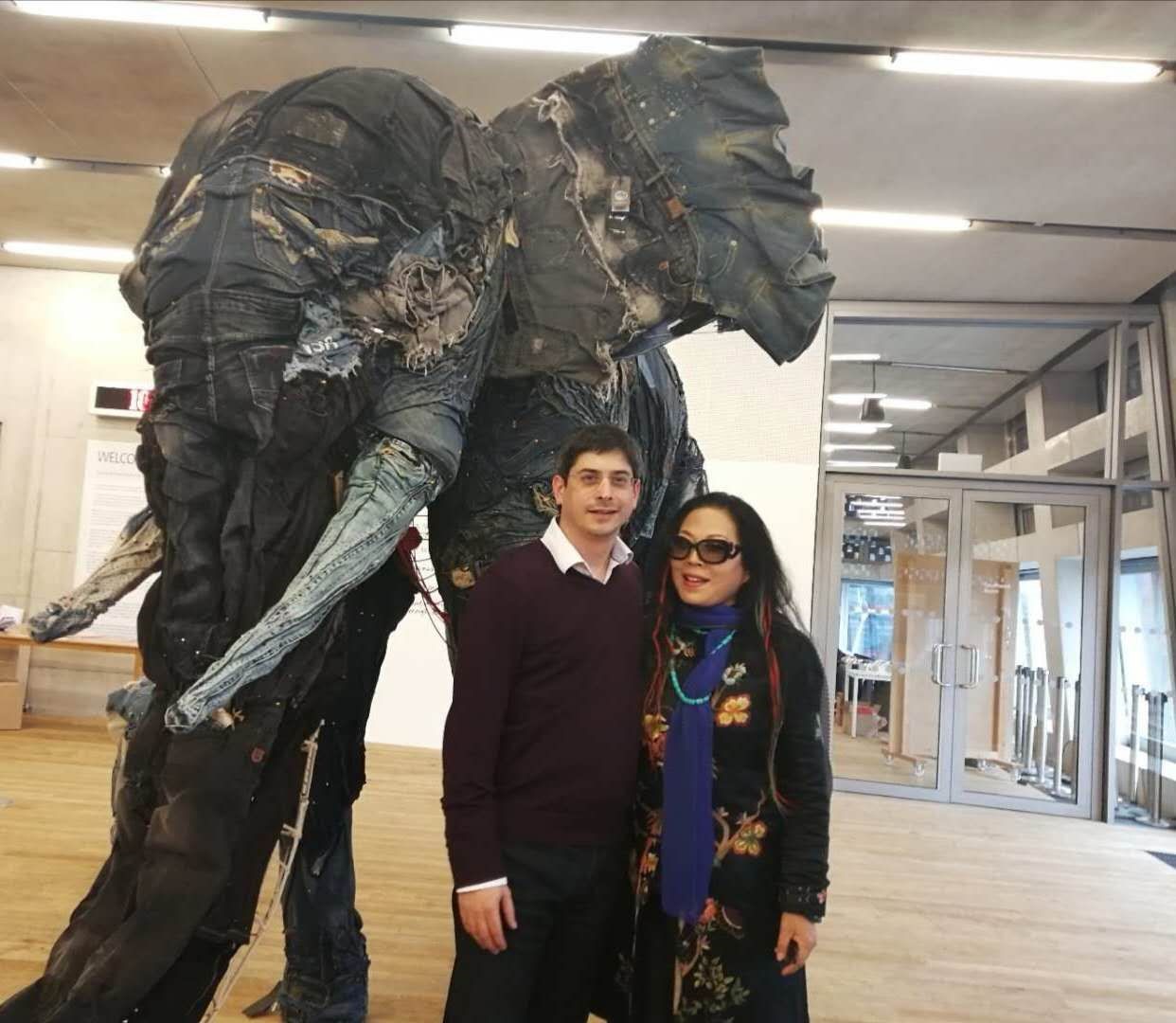 The Masai Mara ProjectArtist Liang MingYu (pictured above with her husband at the Tate Museum), best known as an international fashion designer, has created this memorable exhibit that carries a two-fold purpose: (i) to alert the world about the egregious effects that the denim industry has on the world's freshwater supply; and, (ii) the plight of the elephants in Africa suffering from poaching and loss of habitat. She accomplishes this through a fashion show that utilizes recycled denim (pictured below) and through her hand-sewn full-size elephants made from used denim. Her goal is to save billions of gallons of water and land from being contaminated by the chemical processes used to manufacture denim. The exhibit was recently featured at the Tate Museum in London and in Beijing. It is our goal to bring this exhibit to San Francisco and other cities throughout the United States in 2023. You can help us make this possible by making a dedicated donation to this event.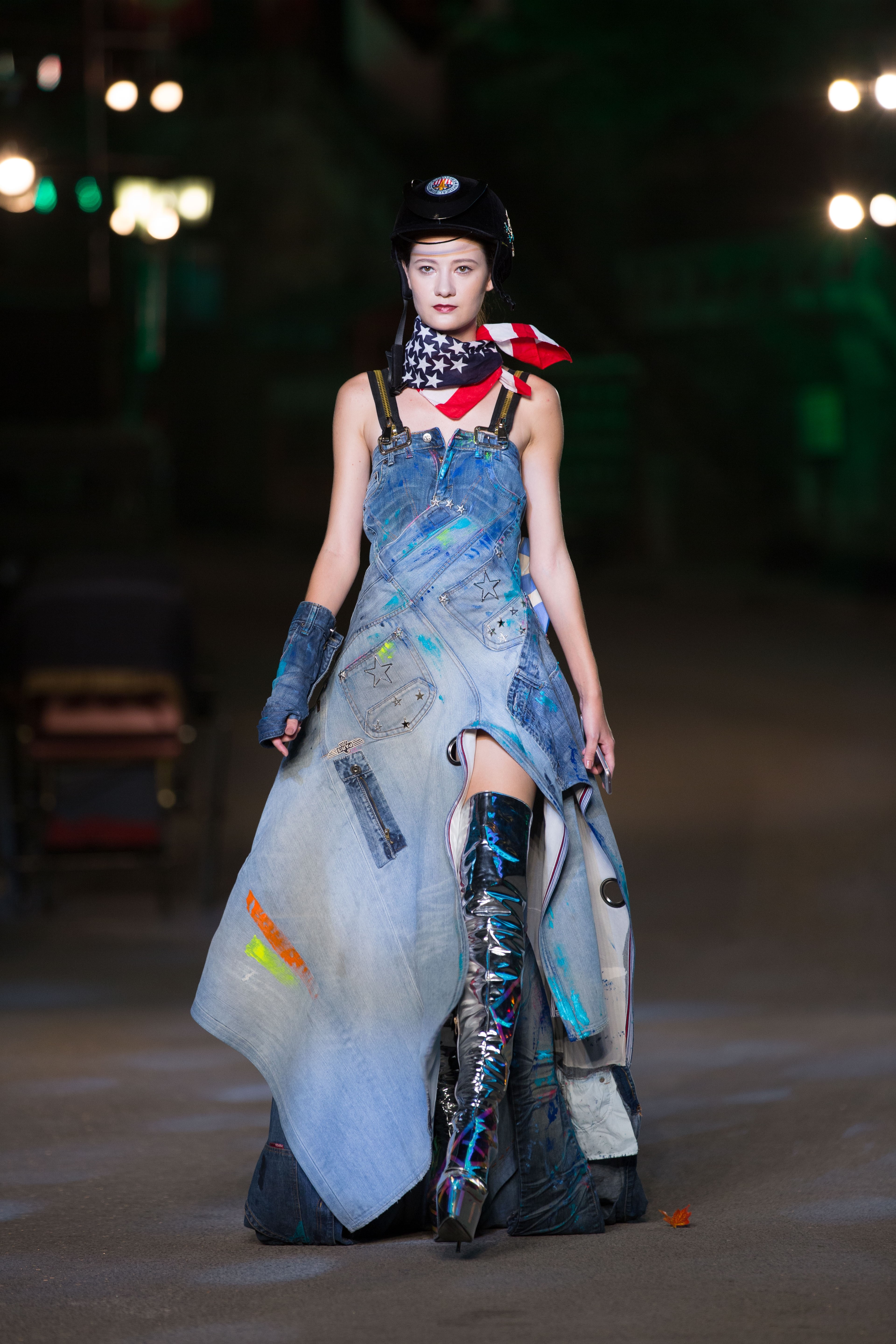 Your generous donation is greatly appreciated. All donations are dedicated exclusively to the costs of producing the event.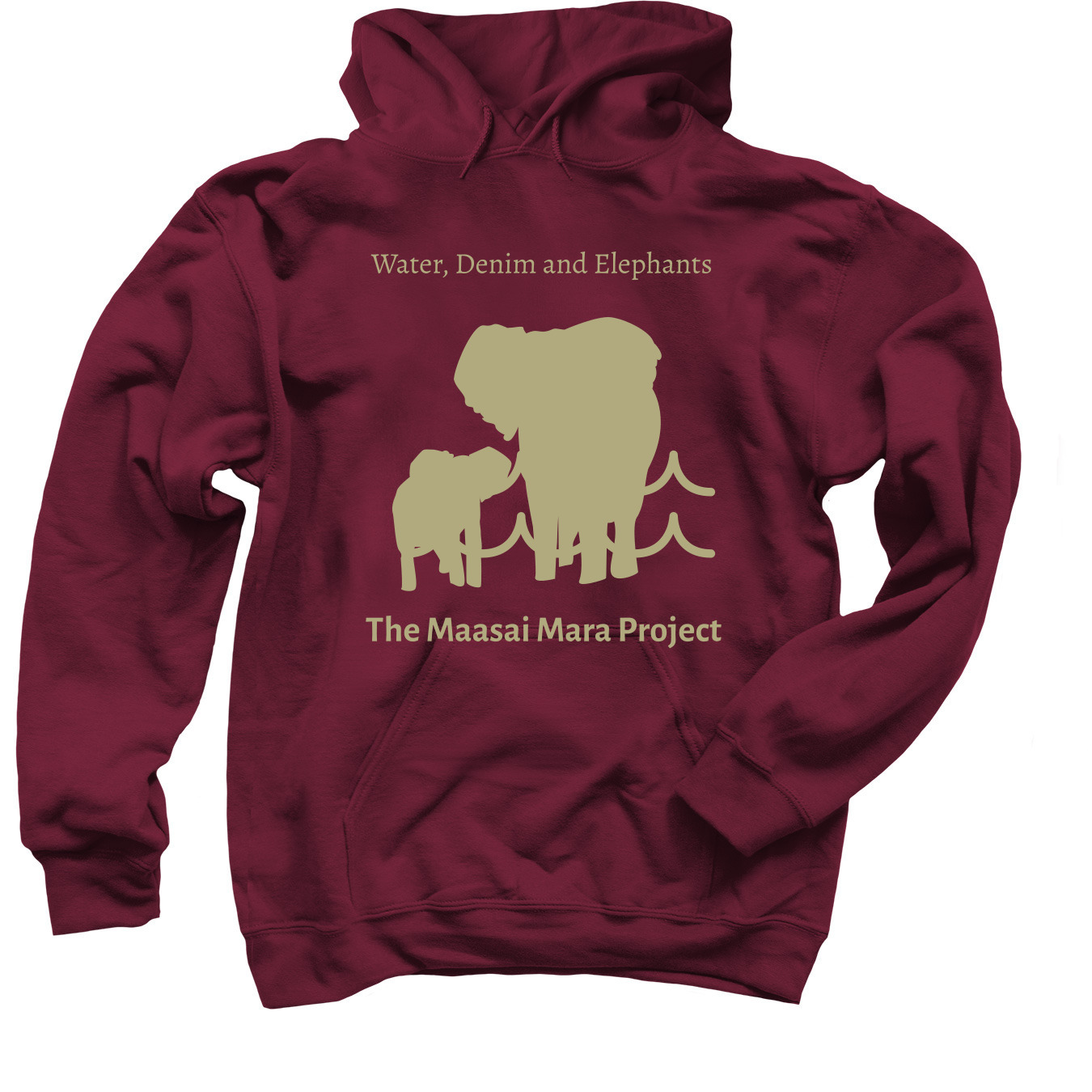 Buy Maasai Mara ProductsAnother great way to show your support for the Maasai Mara Project is to purchase some of our great products. We offer a variety of products to help spread the news. Proceeds are dedicated exclusively towards furthering the exhibit.
Learn More.

Artist GrantsHelp us provide grants to worthy artists, now and in the future. Our Artist Grants go to self-employed studio artists who fall below certain income thresholds. Each year we provide an unrestricted grant that can be used however the artist wishes... to help with expenses, medical bills, programs or exhibits. Help us achieve our goal for 2022 and beyond. Your donation in any amount is greatly appreciated. Donations can be dedicated exclusively to our Artist Grant Program.

Exhibition GrantsThese grants are available to art organizations that could use some help with a sspecific exhibt or their own exhibition plans and schedules. We can help provide funding for your event. The event must exclusively display representational fine art to be considered. Help us achieve our goal for 2021 and beyond by dedicating your donation to our Exhibition Grant Program.

Incubator GrantsOur incubator grant program is designed to assist small municipalities or counties with much needed funding for the construction of art-oriented museum or gallery space. It must be substantially used for traditional fine art purposes and, most critically, be located in a viable commercial locale. The space should exhibit the qualities to provide a commercially viable environment for artists to display their art, conduct demonstrations and develop community awareness of the local art community. Donations can be dedicated exclusively to this program.

Public events
For members and the public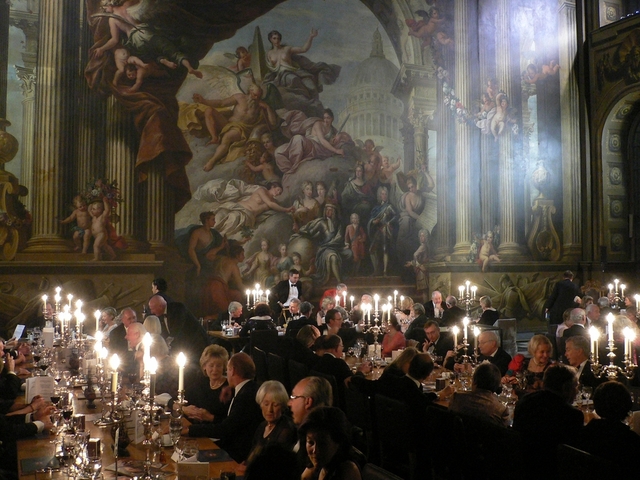 API Annual Meeting, Dinner and Art Auction - POSTPONED Our annual dinner and art auction is a great way to view the artworks created by our wonderful Artist Members and provide valuable input into our programs and operations. Learn more and register.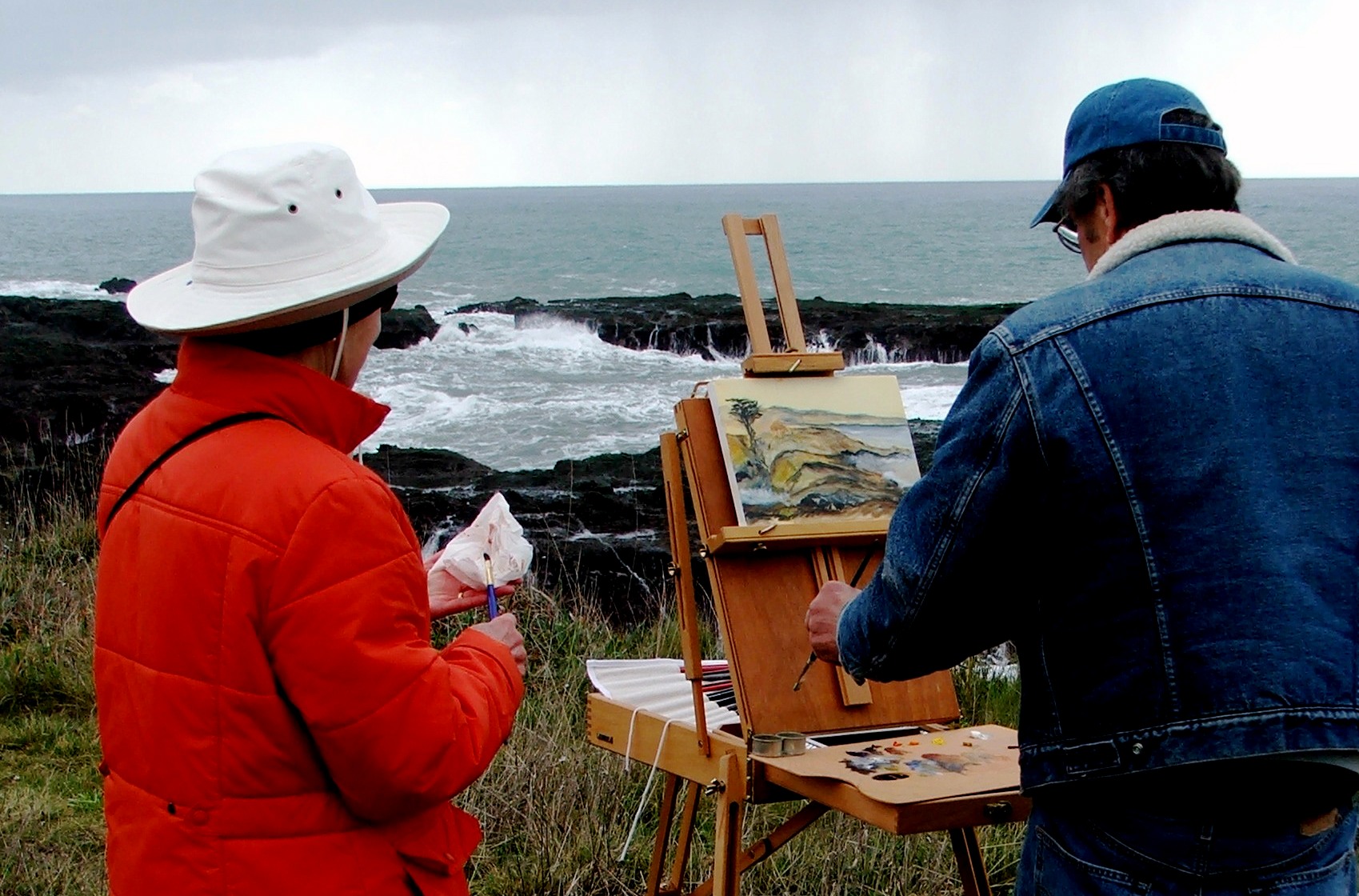 Painting Workshops Offered Indoors and Outdoors throughout the year. Throughout the year, join our instructors for plein air or studio workshops at the beginner, experienced and advanced levels. Learn the techniques of the old masters using modern materials. Learn more and register.

Two Day Painting Field Trips and Workshops for Experienced Painters Throughout the year we offer exciting and exotic field trips for plein air and studio artists. We offer top quality instruction in a meaningful setting. Learn more and register.
API Annual Wine, Bruncheon and Art Bachanal - Annually in October Take a summer break, meet with old friends and have access to collectible art, wine and products at the vineyards of our wine partners. Learn more and register.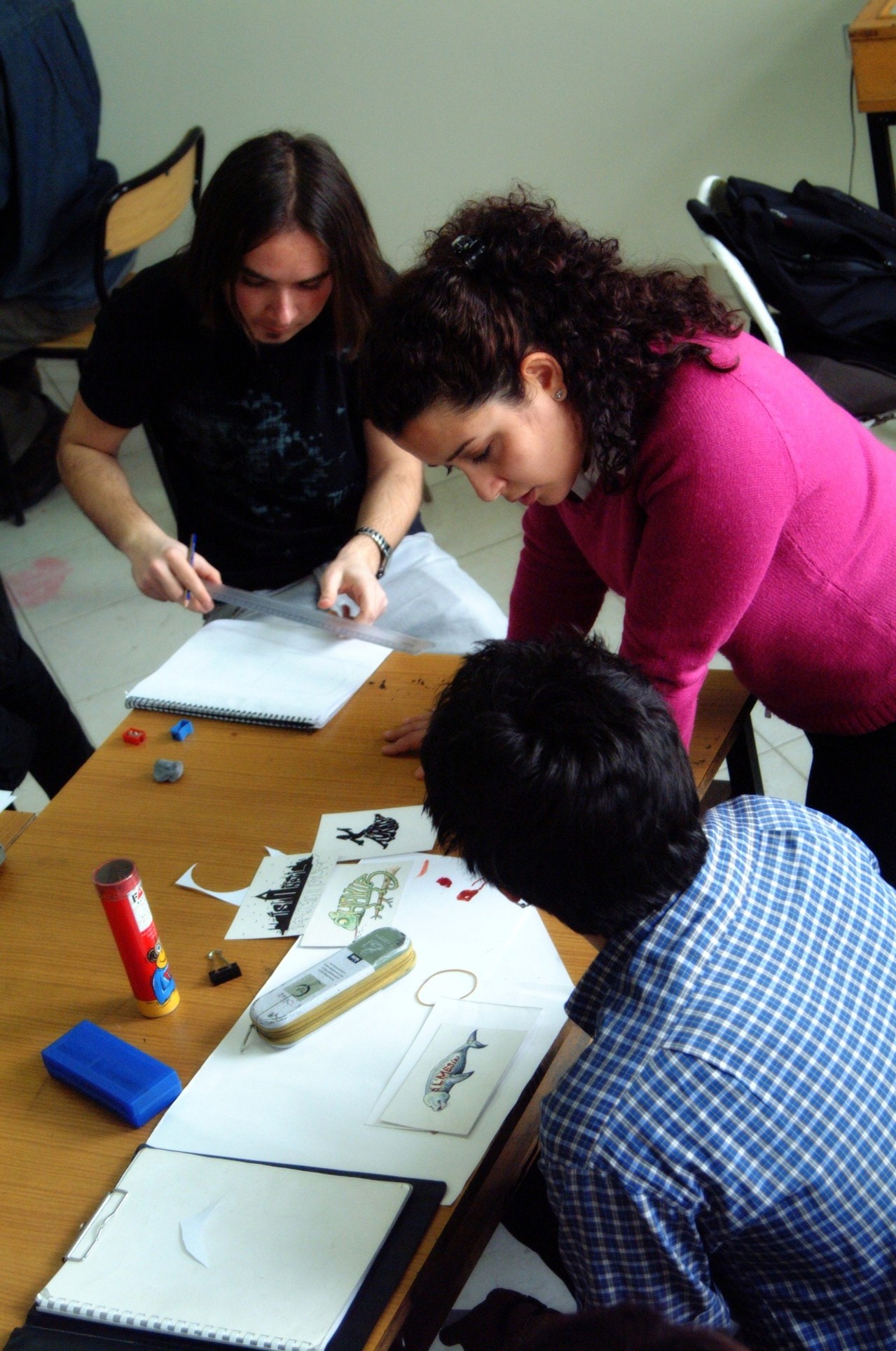 Professional Practices Lecture Series The Clark Huling Foundation We are pleased to offer cutting edge instruction from the Clark Huling Foundation. We discuss copyrights, licensing, ethics, gallery relationships and all aspects of being a professional artist. Learn more and register.
Private events
For members and guests only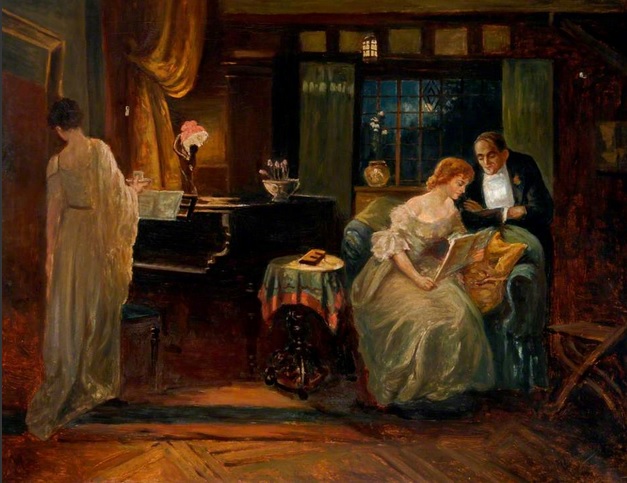 Exclusive dinners and intimate events with our curators, collectors and noted artists These are opportunities for artists to meet with our curators, directors, collectors and sponsors while developing ongoing professional relationships. Available to invited Juried Artists and Artist Honor Roll Members. Learn more and register.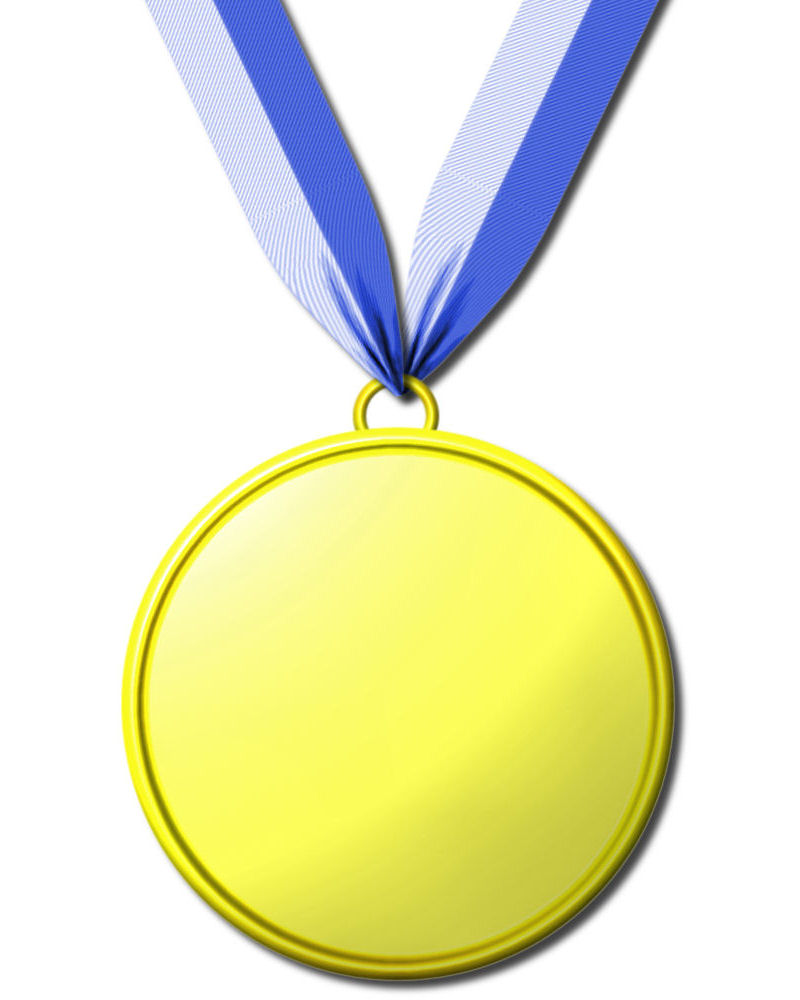 API Art Competitions. Artist Members vie for cash grants and other awards Our art competitions offer cash prizes, awards and the chance to be included in our Curator's Circle. Members admitted to the Curator's Circle are afforded special access to art collectors, galleries and sponsors. Learn more and register.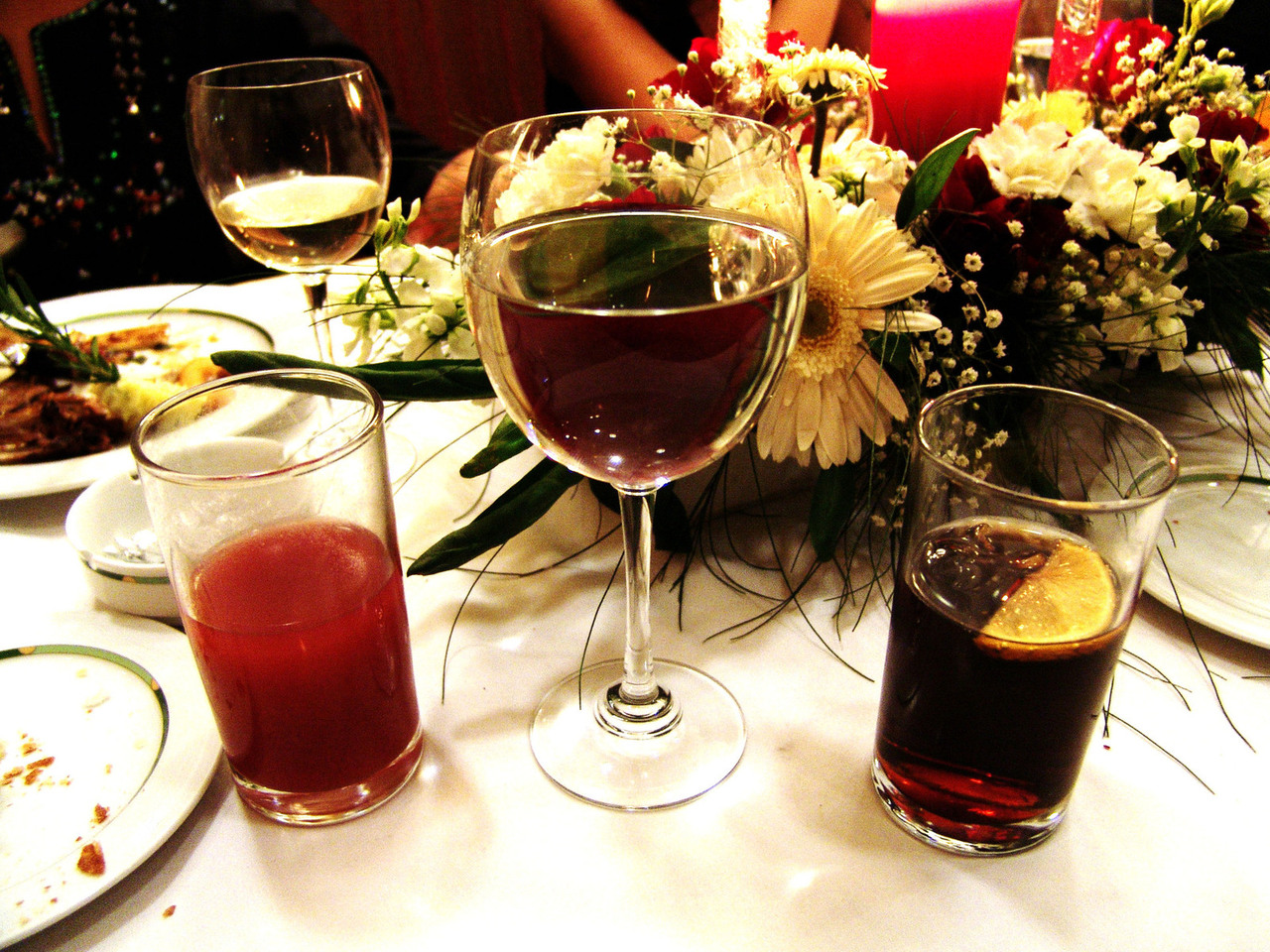 Corporate Council, Sponsor Circle and Organization Circle Appreciation Nights Our Appreciation Nights offer new and existing Corporate, Sponsor and Non-Profit Members the opportutnity to meet our Directors and get acquainted. Enjoy wonderful dining and experience collectible wines and art in a luxurious, relaxed setting. A great way to be welcomed to our organization and glean insights into our many programs.
Learn more and register.